N3B Newsroom
Information about N3B and
our progress
N3B Los Alamos seeks next generation of employees for environmental cleanup at LANL
December 6, 2022 - LOS ALAMOS, N.M. – A series of recent job fairs hosted by N3B Los Alamos have resulted in 26 new...
Community meeting Nov. 9 on storm water runoff from legacy LANL sites
November 2, 2022 - LOS ALAMOS, N.M. — A hybrid community meeting on monitoring storm water runoff from sites potentially contaminated from historical operations...
Community meeting Oct. 26 to discuss legacy environmental cleanup at LANL
October 24, 2022 - LOS ALAMOS, N.M.—The Department of Energy's Environmental Management Los Alamos Field Office and its legacy environmental cleanup contractor, N3B Los...
N3B exceeds legacy waste shipment goals for FY22
October 5, 2022 - LOS ALAMOS, N.M. — N3B Los Alamos finished fiscal year 2022 (FY22) by exceeding the U.S. Department of Energy's (DOE)...
N3B Los Alamos awards millions in subcontracts to support soil remediation at LANL
September 20, 2022 - LOS ALAMOS, N.M. – N3B Los Alamos recently awarded subcontracts to three small environmental firms that will assist in accelerating...
N3B Los Alamos collaborates on gaging station to monitor streamflow to Rio Grande
September 6, 2022 - LOS ALAMOS, N.M. — A recently installed real-time streamflow gaging station will inform decisions made by Buckman Direct Diversion (BDD)...
 High-resolution N3B logos are provided for use in promotional products. They should be used in accordance with the posted Logo Usage Guidelines.
All content of our website is owned or controlled by N3B and is protected by worldwide copyright laws. Content in the Multimedia Gallery may be used or further reproduced only by news outlets. Any content from this gallery used by media in print, online or broadcast should be credited with "Courtesy of N3B." Otherwise, the content on N3B's website may be downloaded only for personal use for non-commercial purposes, and no modification or further reproduction of the content is permitted. The products, technology or processes described in this site may be the subject of other intellectual property rights reserved by N3B or other third parties. No license is granted with respect to those intellectual property rights.
NNMCAB May Board Meeting
Individual Permit Virtual Public Meeting December 16, 2020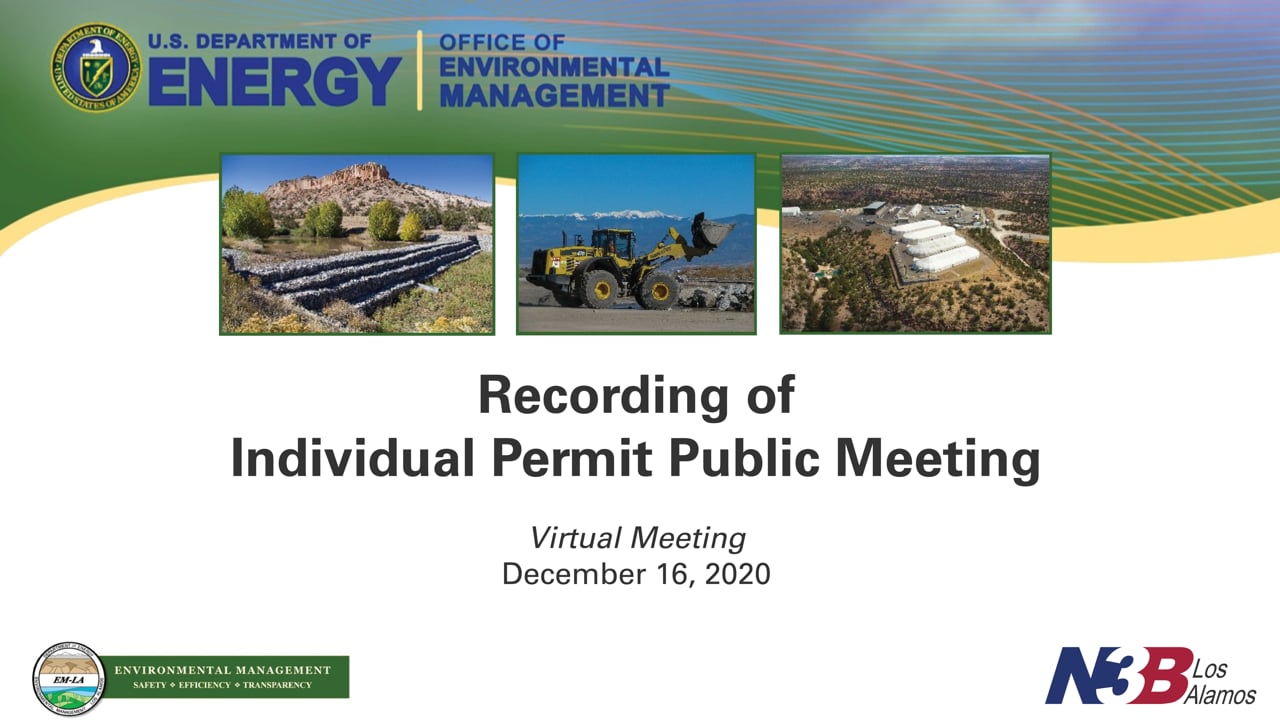 LANL Individual Permit Virtual Public Meeting October 28, 2020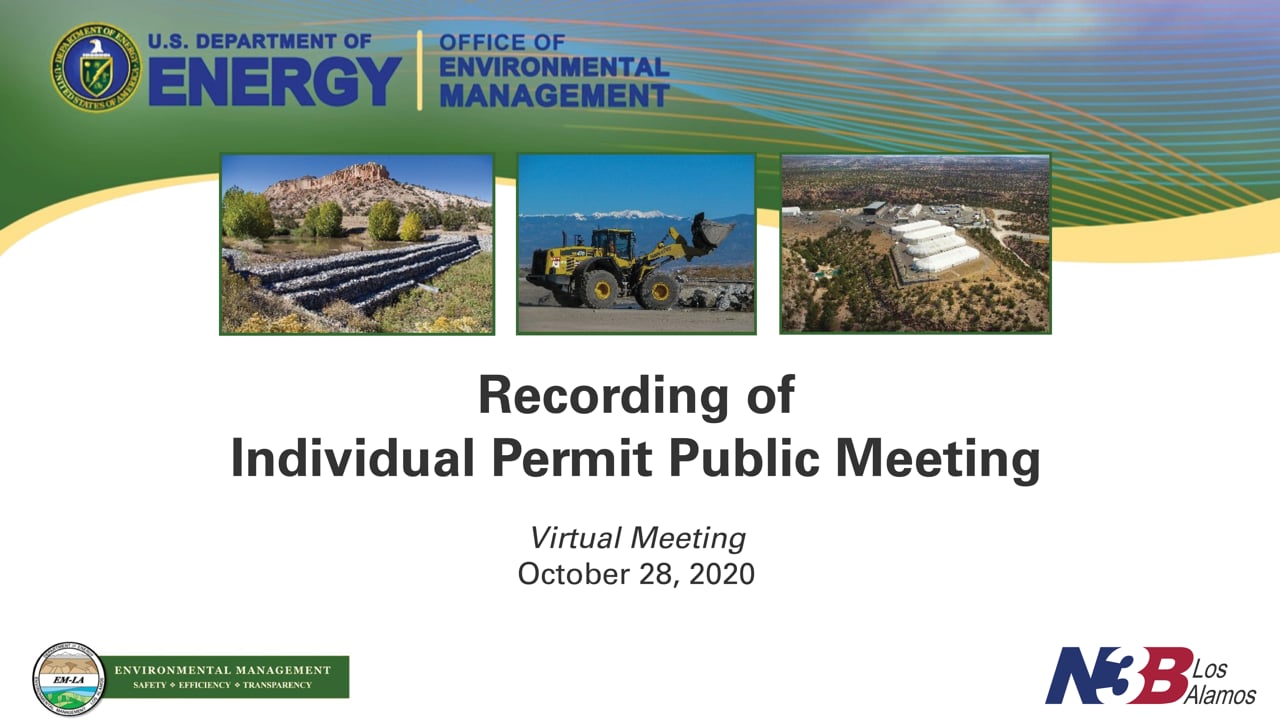 Los Alamos - Cleanup Forum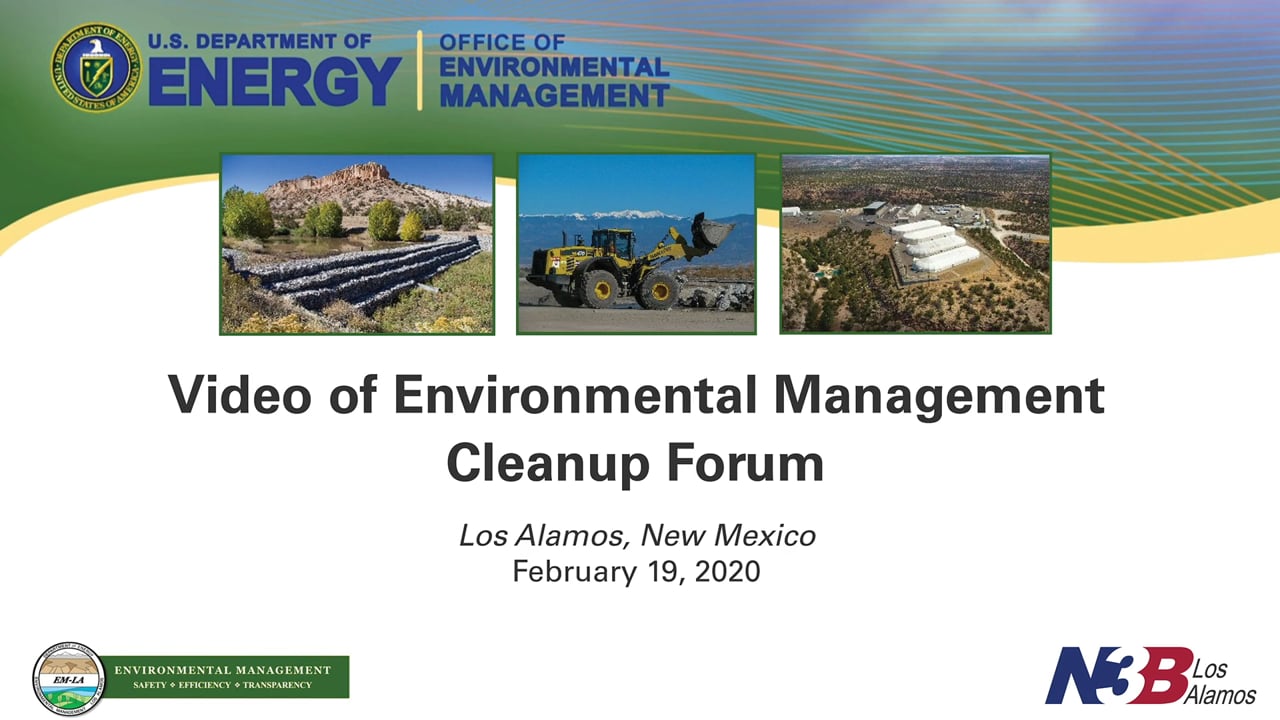 Taos - Cleanup Forum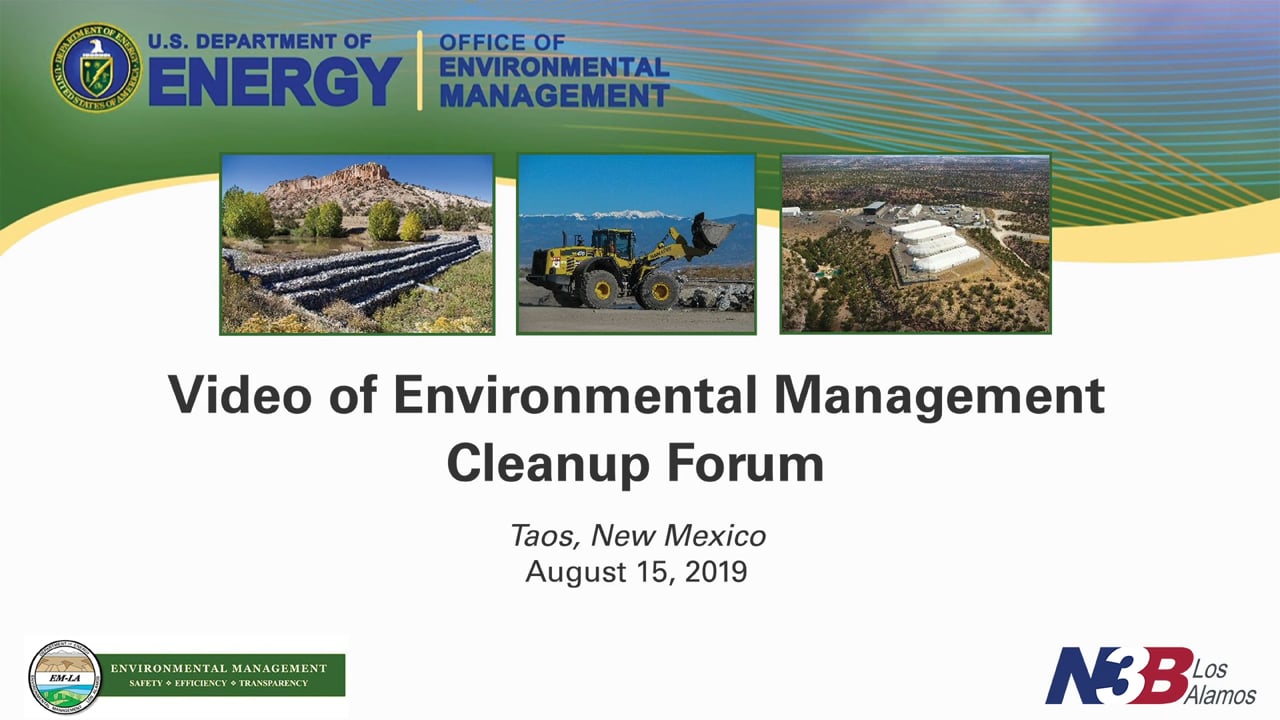 Santa Fe - Cleanup Forum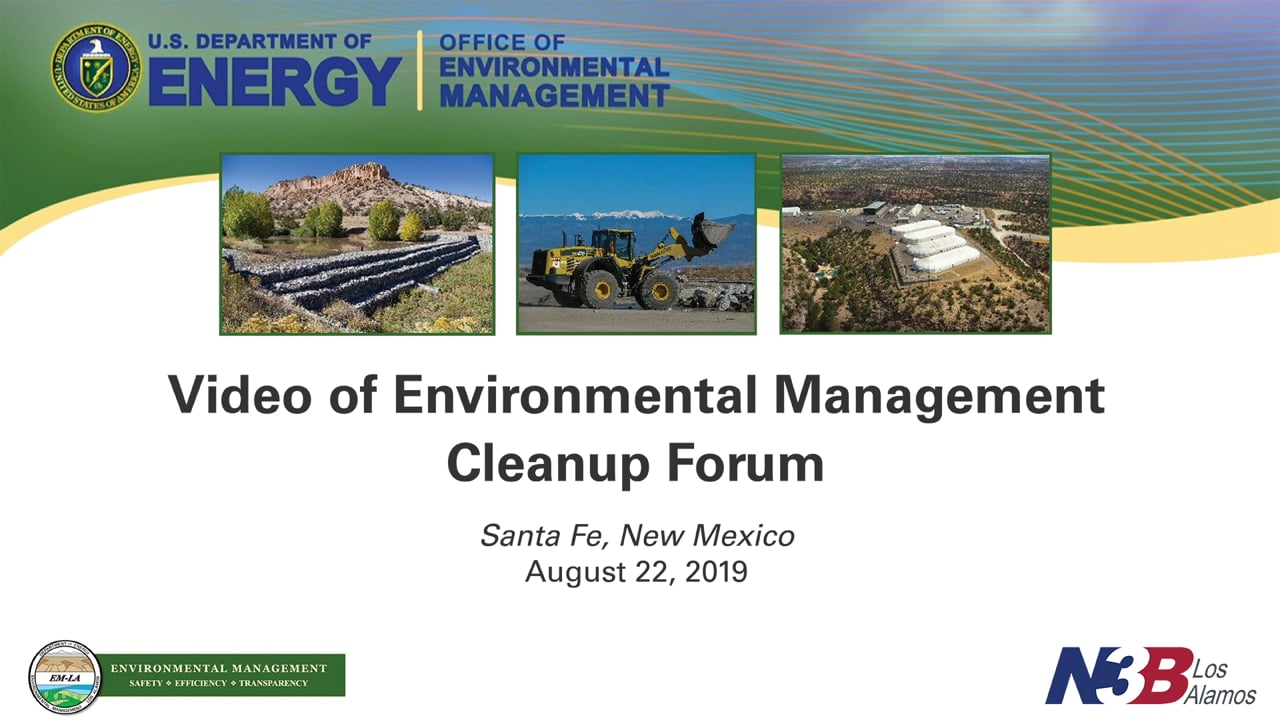 Española - Cleanup Forum