N3B Newsroom
Information about N3B and our progress
N3B Los Alamos awards scholarships to three local students: Alyssa Aguilar, Daniel Tafoya and Jimmy Wheeler
March 4, 2022 - Alyssa Aguilar, a student at Northern New Mexico College, along with Daniel Tafoya and Jimmy Wheeler, both students at University...
N3B and EM-LA host DOE EM senior advisor for tour of environmental cleanup progress
February 15, 2022 - LOS ALAMOS, N.M. — William "Ike" White, senior advisor for the Department of Energy's Office of Environmental Management (EM), visited...
Community Commitment funding supports local organizations
February 14, 2022 - LOS ALAMOS, N.M. — Newport News Nuclear BWXT Los Alamos (N3B) contributed $483,235 to Northern New Mexico community groups and...
Angled drilling of new monitoring well protects groundwater, ancient cultural sites
February 1, 2022 - LOS ALAMOS, N.M. — N3B environmental professionals recently completed a complex project to protect Northern New Mexico's critical water resources...
N3B continues groundwater sampling along Rio Grande amid drought
November 23, 2021 - LOS ALAMOS, N.M. – Despite unseasonably low water levels this year, N3B Los Alamos has been able to navigate shallow...
LANL Individual Permit for Storm Water public meeting on November 30
November 22, 2021 - LOS ALAMOS, N.M. — The Department of Energy's Environmental Management Los Alamos Field Office (EM-LA) and cleanup contractor Newport News...
High-resolution N3B logos are provided for use in promotional products. They should be used in accordance with the posted Logo Usage Guidelines.
All content of our website is owned or controlled by N3B and is protected by worldwide copyright laws. Content in the Multimedia Gallery may be used or further reproduced only by news outlets. Any content from this gallery used by media in print, online or broadcast should be credited with "Courtesy of N3B." Otherwise, the content on N3B's website may be downloaded only for personal use for non-commercial purposes, and no modification or further reproduction of the content is permitted. The products, technology or processes described in this site may be the subject of other intellectual property rights reserved by N3B or other third parties. No license is granted with respect to those intellectual property rights.
Erich Evered explains the 2016 Consent Order
Erich Evered explains the 2016 Consent Order
Individual Permit Virtual Public Meeting December 16, 2020
Individual Permit Virtual Public Meeting December 16, 2020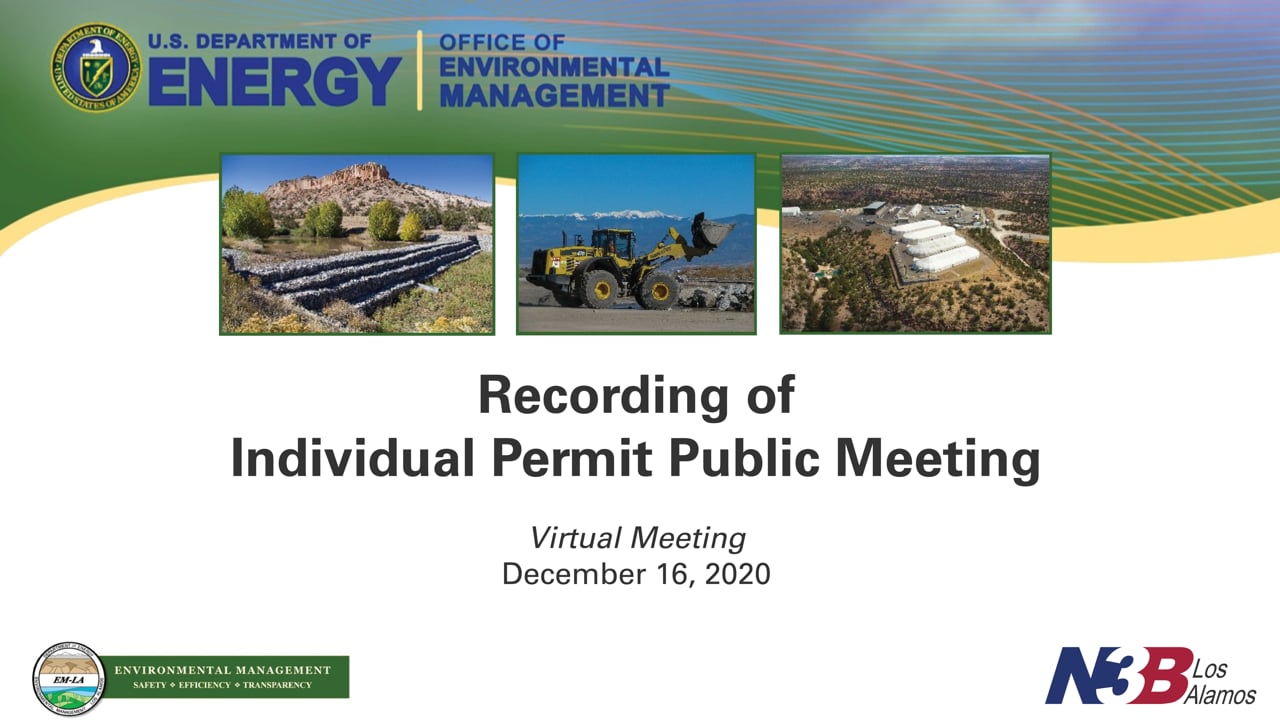 LANL Individual Permit Virtual Public Meeting October 28, 2020
LANL Individual Permit Virtual Public Meeting October 28, 2020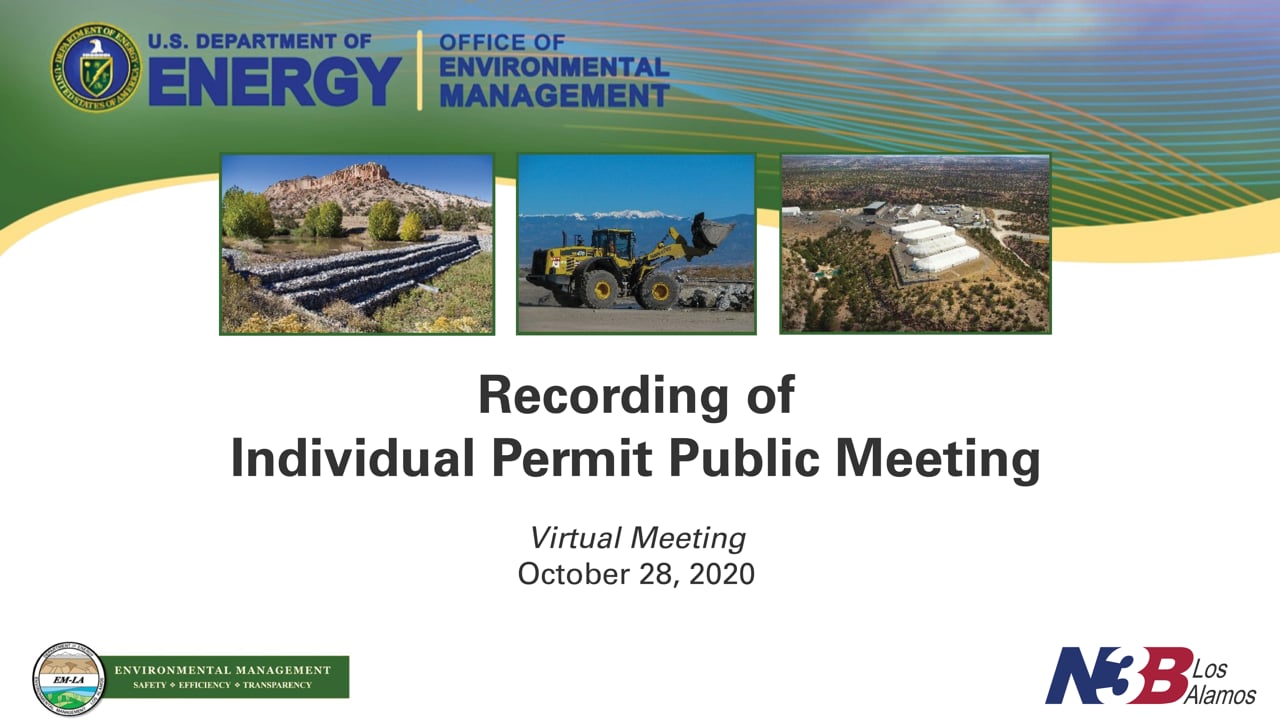 Los Alamos - Cleanup Forum
Los Alamos - Cleanup Forum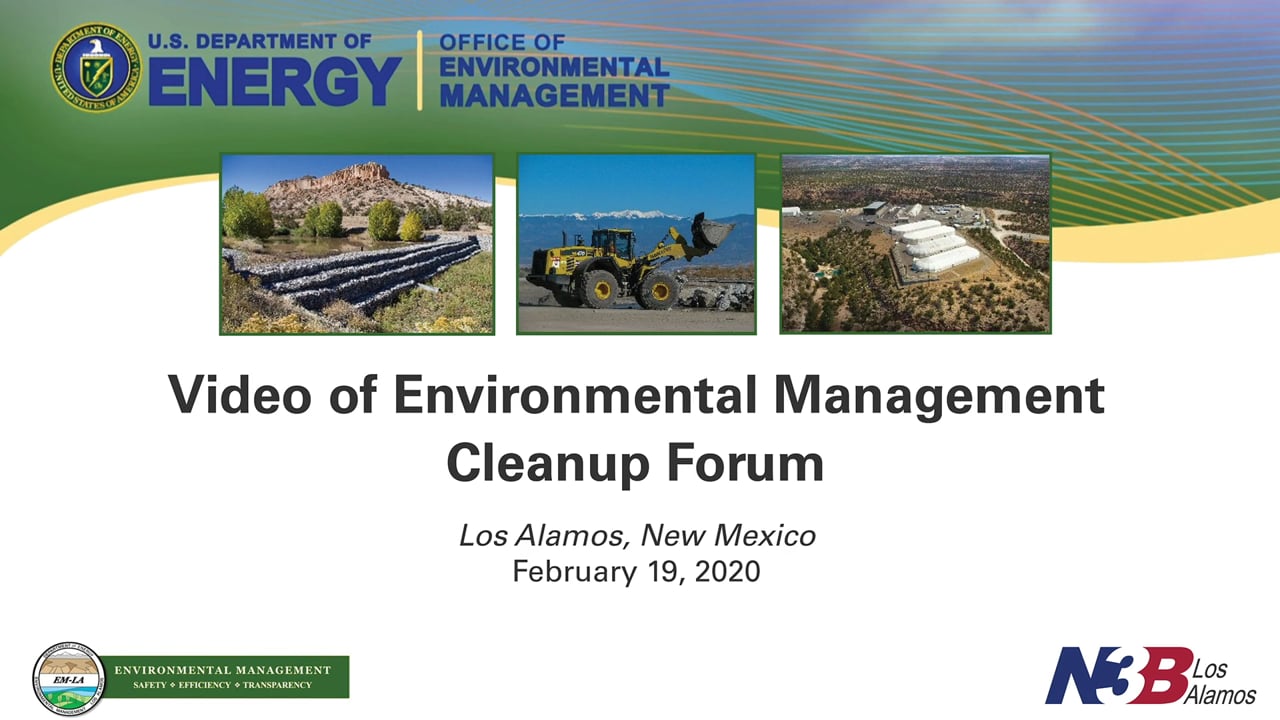 Taos - Cleanup Forum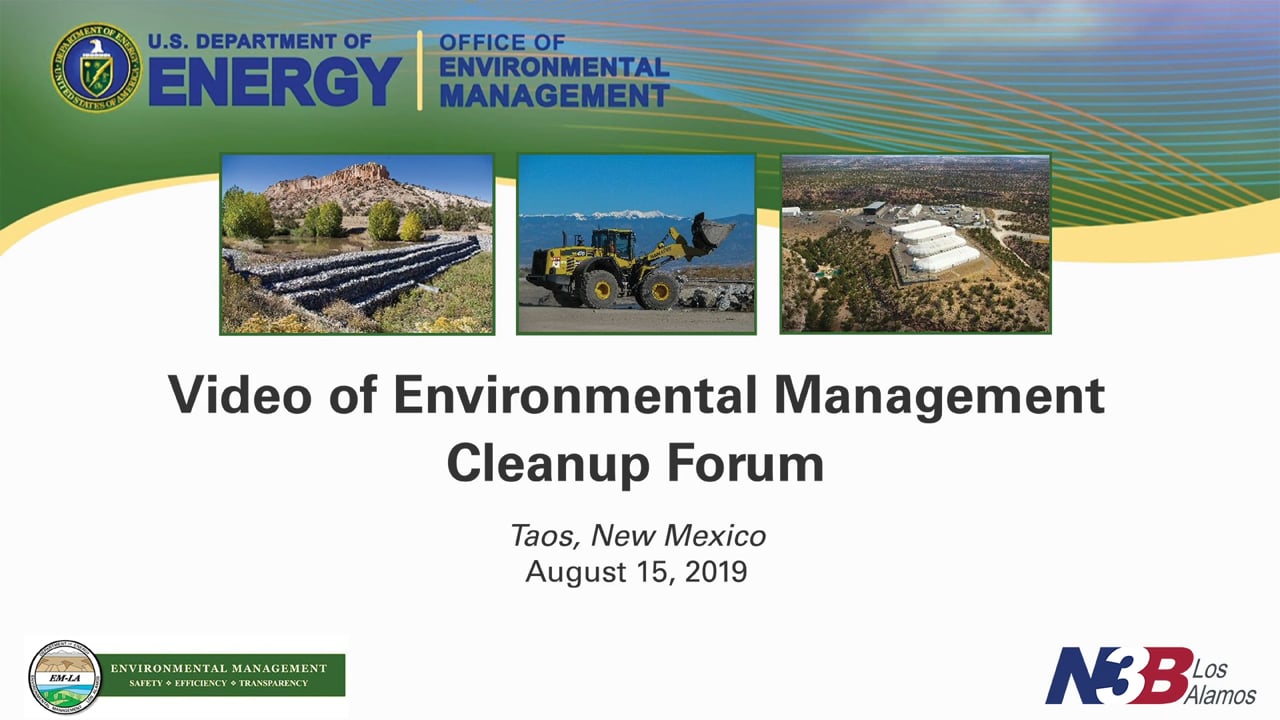 Santa Fe - Cleanup Forum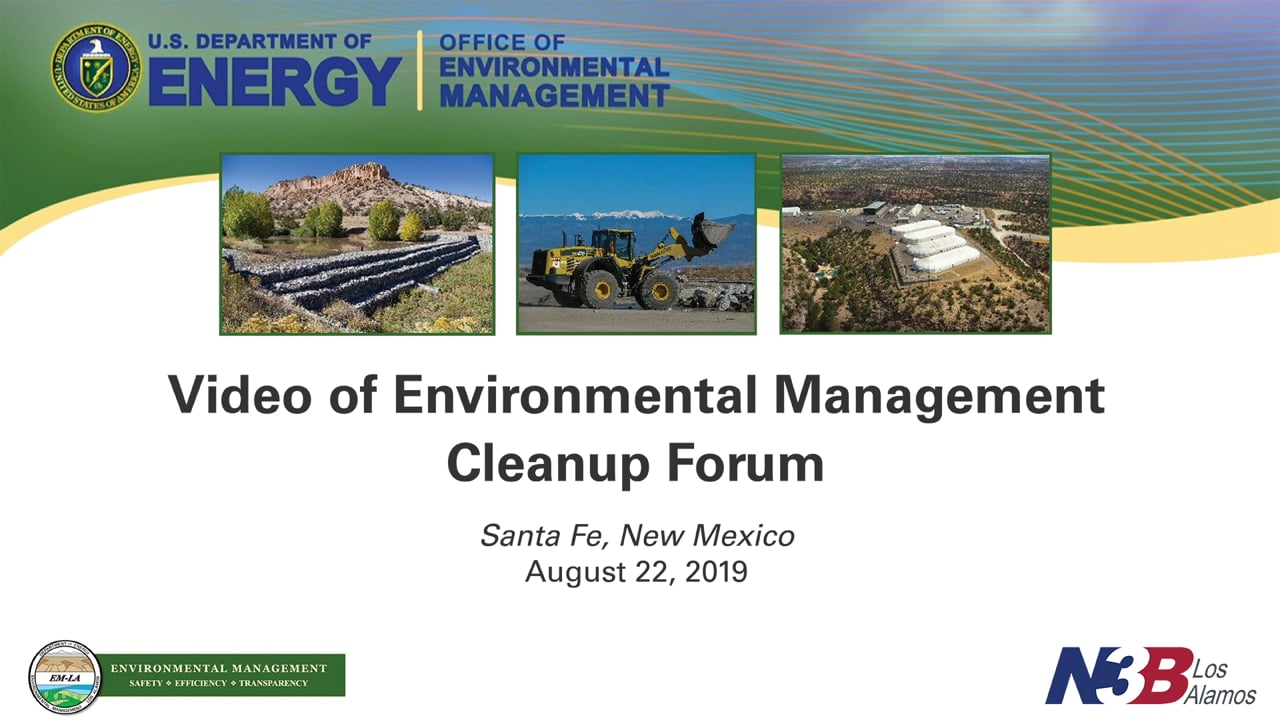 Española - Cleanup Forum